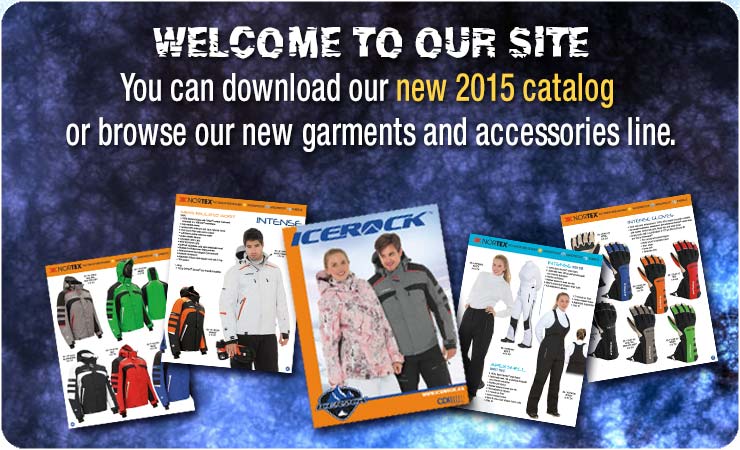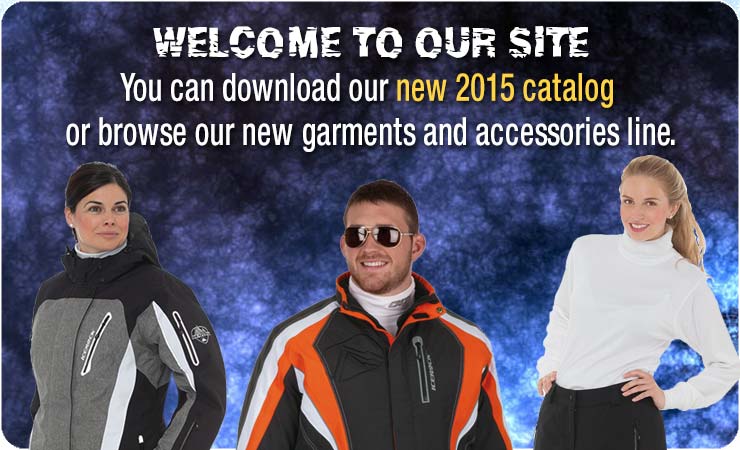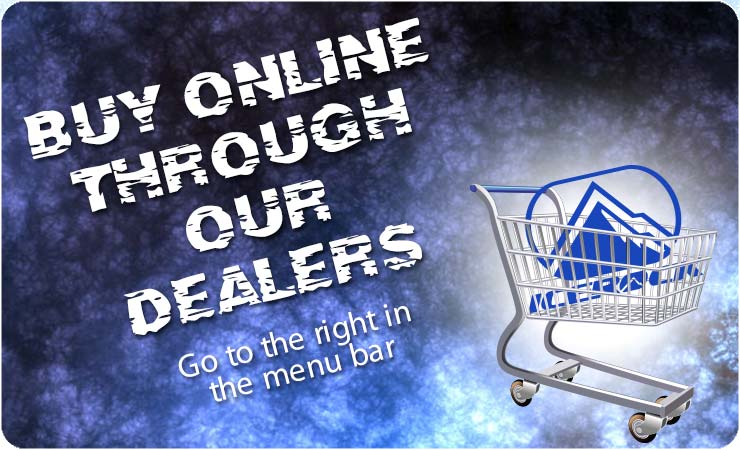 CDI INTERNATIONAL INC. is proud to introduce the 2014
garments and accessories collection. From our beautiful designed jackets to goggles, you'll find the clothing or accessory for your winter activities.
Unsurpassed quality of materials and our innovative construction techniques based on varying fabrics, like the NORTEX FABRICS, have enabled us to develop a high-tech garment that will create a barrier of thermal protection against the elements, while insuring the ultimate blend of comfort and function.
Innovation, comfort and design put together, this is the
collection